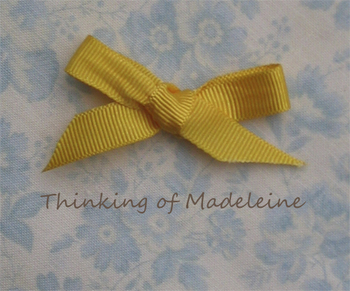 In the ongoing media frenzy that has highlighted Madeleine McCann's disappearance in Portugal at the beginning of this month, it is easy to forget that this little girl is only one element of a much larger picture.
It is estimated that over 210,000 people in the UK are reported missing each year, with around two thirds of that number under 18.
Missing Persons is hoping as many people as possible will acknowledge International Missing Children's Day (May 25), which aims to encourage the population to think about all the children still missing in Europe and around the world and to spread a message of hope and solidarity at international level to parents who have no news about their children and do not know where they are or what has become of them. The charity, which starts using its Missing People name instead the National Missing Persons Helpline as of May 25, has re-launched its official yellow charity ribbon as well as rolled out its first ever UK direct mailing to help find missing children.
The thoughts of us at Gorgeously are with Madeleine's parents, but also with the families and friends of the other missing people. To be missed is to be loved, and I hope that that will be a comfort and a cause for hope for all the thousands of individuals involved.
Image courtesy of Julie at Little Cotton Rabbits